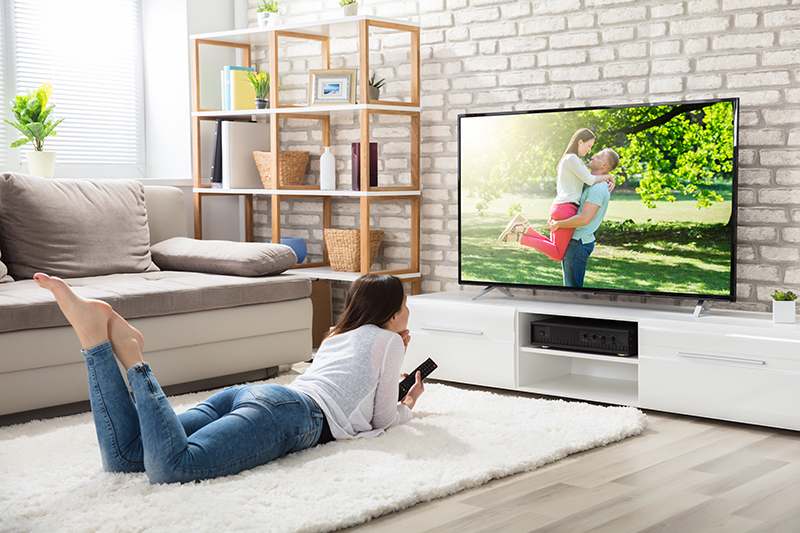 How Much Can We Save Even If We Buy All Energy Star Appliances?
Every now and then you see advertisements for newer and more appealing household appliances.
The 'bumper deals' assure you that you are getting the best deal of your life. Add to that the scores of advertisements on Television for everything from, a TV, to a washing machine to a refrigerator.
So, when every single appliance shop in every city and every single manufacturer claims to be selling you the best product, how do you decide which one to buy?
Choosing an appliance need not be as random as it appears.
Apart from more obvious considerations like your budget, your requirements, and your preference for a particular manufacturer, you can also look for the energy star labels on these appliances to know which one is better.
Read on to understand more about energy star appliances.
What are Energy Star Appliances?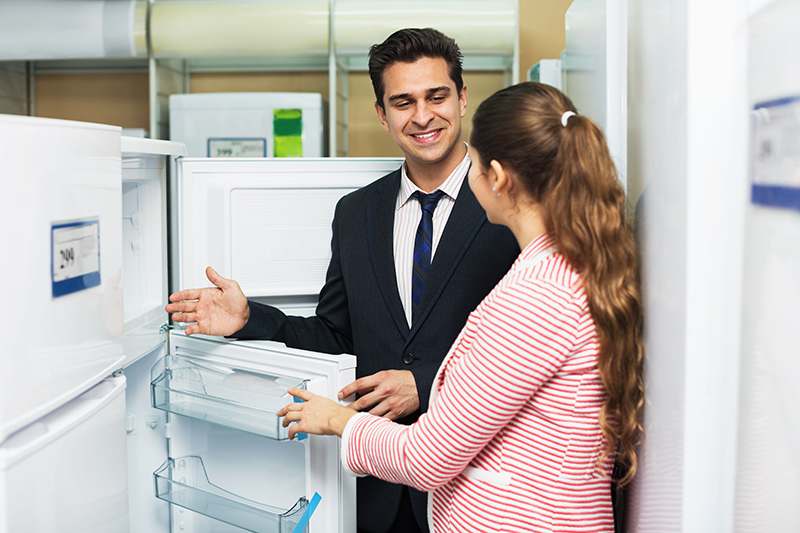 Energy Star Labeling is common across the globe.
As an example, In the U.S., "ENERGY STAR" is the label that is attached to appliances that are the most energy efficient in that category. This labeling is done by the U.S. Environmental Protection Agency.
In India, a similar kind of labeling is used to mark energy efficient appliances.
However, the difference is that in the U.S., 'Energy Star' appliances are considered the best in their category, while in India, the appliances are given a range of labels, from one to five stars, depending on how efficient they are.
So, a refrigerator with 5 stars can save much more electricity than that with 2 stars.
The other type of labeling that is used in India is comparative labeling.
Here, the label provides you information about how much electricity an appliance requires, how powerful it is, etc. Based on this, you can compare it with other appliances in that category.
Who Labels These Appliances?
The labels are provided by the Bureau for Energy Efficiency (BEE), set up by the Ministry of Power, Government of India.
BEE works on various programs to improve energy efficiency. One of these is the Standards and Labeling Program (S&L).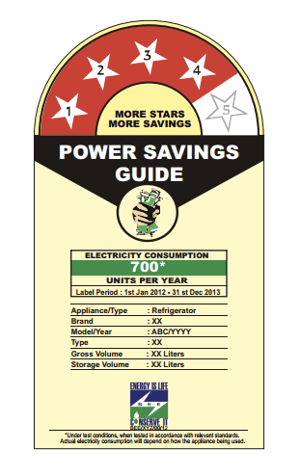 The main objective of the S&L program is to set standards for the efficient performance of appliances and to provide information to consumers in an easy-to-understand manner.
Appliance manufacturers who are interested in getting these labels for their products are required to submit an application form along with several other documents, such as the results of relevant energy efficiency tests.
These tests are conducted in a NABL accredited lab.
BEE evaluates the application and decides whether or not the manufacturer can use the energy efficiency label that they have applied for.
How Are They Different From The Regular Appliances?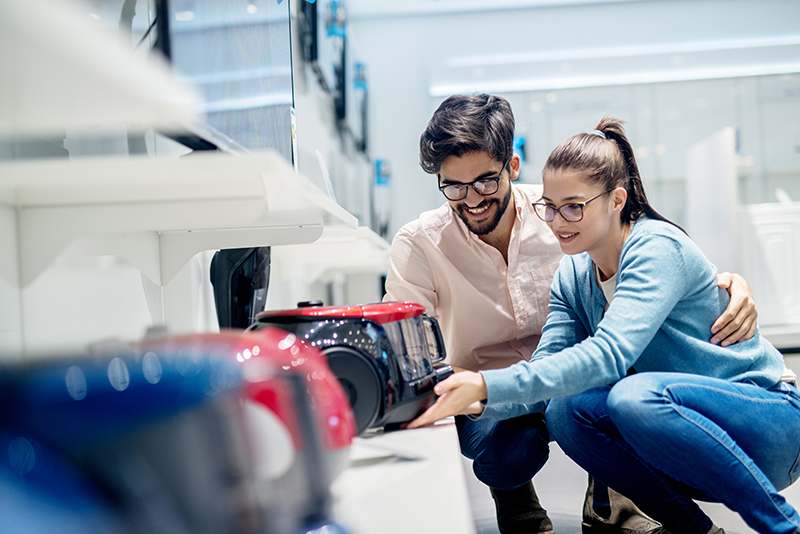 Since these labels are provided after standard testing, the information provided on the labels is like providing test results in an easily understandable way for the consumers.
Based on their performance in the energy efficiency tests and those of other similar products, the decision on which one to buy becomes easier.
When appliances don't have these labels, the consumer has to take the manufacturer's word on its performance.
Are They Really Worth It?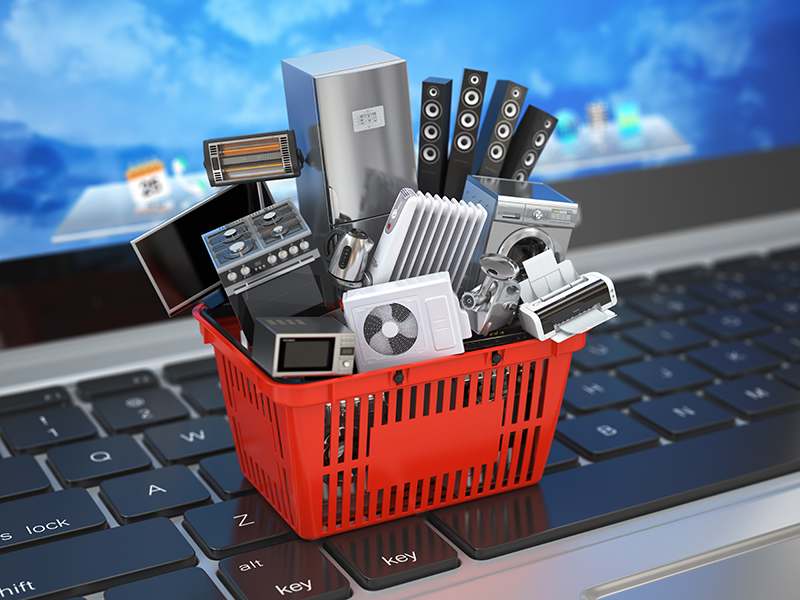 Each BEE label informs the consumers about how much energy the appliance will use.
For example, in the label shown in the picture, the appliance uses 700 kWh of energy. Check your electricity bill to see what is the price for 1 kWh (or 1 unit) of electricity.
This will give you an idea of how much money you could be saving with this appliance as opposed to say, another one that uses 1000 kWh.
When calculating the money saved, don't forget to take into account the fact that you are likely to use this appliance over the next several years!
If you think the extra bucks you are spending is worth the money you save, not to mention the energy you conserve, go for it!
References
https://www.energystar.gov/about
https://beeindia.gov.in/content/star-labelled-appliances-read-more
https://beeindia.gov.in/content/standards-labeling
https://www.wri.org/blog/2016/04/whats-holding-efficient-appliance-market-india
https://www.beestarlabel.com/Content/Files/Scheme%20of%20energy%20efficiency%20labelling.pdf
https://guide.servify.in/energy-ratings-home-appliances-explained/